Wednesday, August 26, 2015
Come Back to Me

by Mila Gray
Series: Come Back to Me,
Published by Pan Macmillian on 19 June 2014
Genres: Contemporary Romance, Dating & Sex, Emotions & Feelings, Family, Friendship, Love & Romance, New Adult, Self-Esteem & Self-Reliance, Social Issues, War & Military
Pages: 373
Format: eARC
Source: Netgalley
Buy on Amazon|Buy on Audible|Buy on Barnes & Noble
Goodreads

Place(s) Traveled To: Oceanside, California // San Diego, California // Kabul, Afghanistan // Unknown, Guam
First Line(s): A whorl in the glass distorts the picture, like a thumbprint smear over a lens.
COME BACK TO ME by Mila Gray is one of those books that I requested and then forgot I had until a couple of my friends started talking about it on Twitter. The buzz made me excited to rediscover this book as it contains one of my favorite tropes, falling in love with a siblings friend. It just gets me in the feels…every…single…time. This one had the added draw of military men and I just dove right in. At first I was wary because of the opening. I am never a fan of openings that start in the middle of a story before flashing back to how it all began. As much as I loved the TV show FLASHPOINT I always hated that it used that trope to open each and every episode. So with COME BACK TO ME you learn right off that something terrible is going to happen but you aren't entirely sure what and then before the reveal it cuts back to a few weeks earlier.
COME BACK TO ME is primarily the story of Jessa and Kit, who is the best friend of Jessa's older brother and also despised by Jessa's dad. This set up ensures that there is lots of tension throughout the book as Kit and Jessa initially have to keep their growing romance a secret. Things heat up fast for Kit and Jessa and as a reader you fall hard right along with them. The sparks are real and the chemistry just sizzles off the page. They are so sweet with each other and I love how Kit respects Jessa and encourages her to follow her dreams because her father is hell bent on trying to keep her locked up like a child. Jessa is 18 and she's not allowed to drive, have a phone, stay out late, or even choose her own college. Her fathers behavior made me all ragy and that coupled with some of the language just gave this book a 1950s vibe at times.
Deplorable parental figure aside this book just makes you feel ALL THE THINGS!!! There were times in which I thought my poor heart my break in two. My Goodreads updates are just a jumble of emotions as I rushed through COME BACK TO ME in order to see how it all ends. Even with the predictor in the opening it still comes as kind of a shock to the gut when you see how it all places out. In that way COME BACK TO ME makes me think of GOD-SHAPED HOLE (goodreads) and THE BOOK THIEF (goodreads). And like with many romance books there were a few times when I wanted to reach into the book and shake some sense into the characters. To get them to talk to each other and find their happily ever after.
The conflicts in COME BACK TO ME were all realistic and there was no pointless breakup in site. This made me very happy as regular readers know how much I don't like that trope. That said I really really really could have done without the epilogue. Oh my stars every time I see an epilogue I tell myself not to read it. That reading it will only lead to disappointment and yet I always ignore my own advice and then find myself rolling my eyes or sighing at how cliche it all is. I've yet to meet an epilogue that I like and one day I really will stick to my advice and avoid reading them. I swear! But one thing that I will read more of are books by Mila Gray because I just fell head over heels for this one and I think that you will like it too. After all, we all need a sucker punch to the gut sort of read in our lives.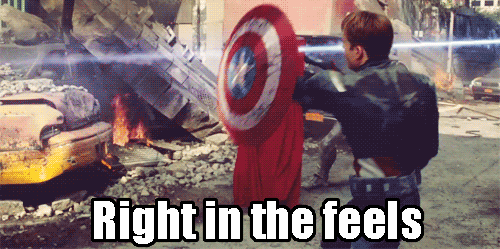 Add Rule by Jay Crownover to Goodreads. (Click here for my review.)