Top Ten Tuesday is a meme hosted by The Broke and the Bookish this weeks topic is about those 2016 Releases I Meant To Read But Didn't. Its so hard to be a reader in the internet age because you keep hearing about all these great reads and then you just don't have the time to read them all. I read a lot too, maybe not as much as some, but 150 books in one calendar year is pretty darn good if you ask me. Yet even with reading all those books there were still a lot of 2016 releases that I missed. Even the ten books listed below aren't all the one 2016 releases that I missed but would like to get to but they are a start. Have you read any of the books below? Which ones should I focus on? Let me know in the comments! (Links go to Goodreads.)
1 This Adventure Ends by Emma Mills
Sloane isn't expecting to fall in with a group of friends when she moves from New York to Florida—especially not a group of friends so intense, so in love, so all-consuming. Yet that's exactly what happens.
Sloane becomes closest to Vera, a social-media star who lights up any room, and Gabe, Vera's twin brother and the most serious person Sloane's ever met. When a beloved painting by the twins' late mother goes missing, Sloane takes on the responsibility of tracking it down, a journey that takes her across state lines—and ever deeper into the twins' lives.
Filled with intense and important friendships, a wonderful warts-and-all family, shiveringly good romantic developments, and sharp, witty dialogue, this story is about finding the people you never knew you needed.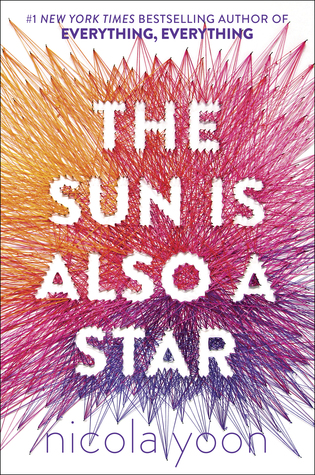 2. The Sun is Also a Star by Nicola Yoon
Natasha: I'm a girl who believes in science and facts. Not fate. Not destiny. Or dreams that will never come true. I'm definitely not the kind of girl who meets a cute boy on a crowded New York City street and falls in love with him. Not when my family is twelve hours away from being deported to Jamaica. Falling in love with him won't be my story.
Daniel: I've always been the good son, the good student, living up to my parents' high expectations. Never the poet. Or the dreamer. But when I see her, I forget about all that. Something about Natasha makes me think that fate has something much more extraordinary in store—for both of us.
The Universe: Every moment in our lives has brought us to this single moment. A million futures lie before us. Which one will come true?
3. All in Pieces by Suzanne Young
"Anger-management issues."
That's how they classified Savannah Sutton after she stuck a pencil in her ex-boyfriend's hand because he mocked her little brother, Evan, for being disabled. That's why they sent her to Brooks Academy—an alternative high school that's used as a temporary detention center.
The days at Brooks are miserable, but at home, life is far more bleak. Savvy's struggling to take care of her brother since her mom left years ago, and her alcoholic dad can't be bothered. Life with Evan is a constant challenge, but he's also the most important person in the world to Savvy.
Then there's Cameron, a new student at Brooks with issues of his own, a guy from a perfect family that Savvy thought only existed on TV. Cameron seems determined to break through every one of the walls Savvy's built around herself—except if she lets herself trust him, it could make everything she's worked so hard for fall apart in an instant.
And with her aunt seeking custody of her brother and her ex-boyfriend seeking revenge, Savvy's fighting to hold all the pieces together. But she's not sure how much tighter she can be pulled before she breaks completely.
Winter Kim and her sister, Rose, have always been inseparable. Together, the two of them survived growing up in a Korean orphanage and being trafficked into the United States. But they've escaped the past and started over in a new place where no one knows who they used to be.
Now they work as digital stunt girls for Rose's ex-boyfriend, Gideon, engaging in dangerous and enticing activities while recording their neural impulses for his Vicarious Sensory Experiences, or ViSEs. Whether it's bungee jumping, shark diving, or grinding up against celebrities at the city's hottest dance clubs, Gideon can make it happen for you—for a price.
When Rose disappears and a ViSE recording of her murder is delivered to Gideon, Winter is devastated. She won't rest until she finds her sister's killer. But when the clues she uncovers conflict with the digital recordings her sister made, Winter isn't sure what to believe. To find out what happened to Rose, she'll have to untangle what's real from what only seems real, risking her life in the process.
5. Roman Crazy by Nina Bocci and Alice Clayton
Avery Bardot steps off the plane in Rome, looking for a fresh start. She's left behind a soon-to-be ex-husband in Boston and plans to spend the summer with her best friend Daisy, licking her wounds—and perhaps a gelato or two. But when her American-expat friend throws her a welcome party on her first night, Avery's thrown for a loop when she sees a man she never thought she'd see again: Italian architect Marcello Bianchi.
Marcello was the man—the one who got away. And now her past is colliding with her present, a present where she should be mourning the loss of her marriage and—hey, that fettuccine is delicious! And so is Marcello…
Slipping easily into the good life of summertime in Rome, Avery spends her days exploring a city that makes art historians swoon, and her nights swooning over her unexpected what was old is new again romance. It's heady, it's fevered, it's wanton, and it's crazy. But could this really be her new life? Or is it just a temporary reprieve before returning to the land of twin-set cardigans and crustless sandwiches?
A celebration of great friendship, passionate romance, and wonderful food, Roman Crazy is a lighthearted story of second chances and living life to the fullest.
6. Hexbreaker by Jordan L. Hawk
Will a dark history doom their future together? New York copper Tom Halloran is a man with a past. If anyone finds out he once ran with the notorious O'Connell tunnel gang, he'll spend the rest of his life doing hard time behind bars. But Tom's secret is threatened when a horrible murder on his beat seems to have been caused by the same ancient magic that killed his gang. Cat shifter Cicero is determined to investigate the disappearance of one friend and the death of another, even though no one else believes the cases are connected. When the trail of his investigation crosses Tom's, the very bohemian Cicero instinctively recognizes the uncultured Irish patrolman as his witch. Though they're completely unsuited to one another, Cicero has no choice but to work alongside Tom…all the while fighting against the passion growing within. Tom knows that taking Cicero as his familiar would only lead to discovery and disaster. Yet as the heat between them builds, Tom's need for the other man threatens to overcome every rational argument against becoming involved. But when their investigation uncovers a conspiracy that threatens all of New York, Tom must make the hardest decision of his life: to live a lie and gain his heart's desire, or to confess the truth and sacrifice it all.
7. Lady Claire is All That by Maya Rodale
Her Brains
Claire Cavendish is in search of a duke, but not for the usual reasons. The man she seeks is a mathematician; the man she unwittingly finds is Lord Fox: dynamic, athletic, and as bored by the equations Claire adores as she is by the social whirl upon which he thrives. As attractive as Fox is, he's of no use to Claire . . . or is he?
Plus His Brawn
Fox's male pride has been bruised ever since his fiancée jilted him. One way to recover: win a bet that he can transform Lady Claire, Society's roughest diamond, into its most prized jewel. But Claire has other ideas—shockingly steamy ones. . .
Equals A Study In Seduction
By Claire's calculations, Fox is the perfect man to satisfy her sensual curiosity. In Fox's estimation, Claire is the perfect woman to prove his mastery of the ton. But the one thing neither of them counted on is love . . .
8. Going Geek by Charlotte Huang
A girl forced out of her comfort zone finds that being true to herself is the best way to live her life, in this second novel from the author of For the Record.
It wasn't supposed to be this way. Skylar Hoffman's senior year at her preppy East Coast boarding school should have been perfect:
amazing boyfriend
the coolest friends
the most desirable dorm
But it's far from it. To her dismay, Skylar's not going to rule senior year because she's stuck in Abbot House, a tiny dorm known for, well, nothing. Living with a group of strangers everyone thinks is lame is bad enough. Worse is that Skylar wasn't exactly truthful about how she spent summer break in Los Angeles—and her little white lie is causing her once rock-solid romance to crumble fast. And when it turns out that Skylar's best friend is the one responsible for having her booted from Lincoln? It's an all-out war.
Stepping out of her comfort zone never felt so scary—or necessary. But everything is different now. Including, maybe, Skylar herself . . .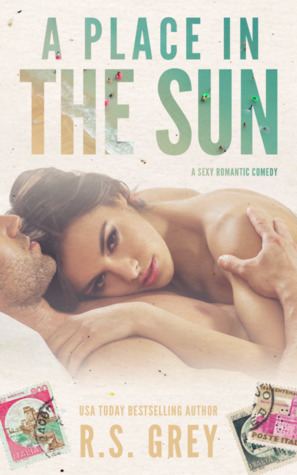 9. A Place in the Sun by R.S. Grey
When her mother's incessant matchmaking hits an all-time high, Georgie Archibald does what any sensible woman would do: she flees the country.
Seeking refuge in the picturesque seaside village of Vernazza, Italy, Georgie's only plan is to lie low, gorge herself on gelato, and let the wine and waves wash her troubles away… that is until she wakes up in a bed that belongs to the most romantic-looking man she's ever seen.
Gianluca.
After going out of his way to rescue her, the former London financier turned mysterious recluse makes it clear that despite acting as her white knight, he has no plans to co-star in her fairytale.
But Georgie isn't asking for his heart—she's merely intrigued.
After all, Gianluca isn't just gorgeous—tall and tan from days spent in the sun—his touch sets her world on fire. With him, Georgie experiences the most intoxicating passion she's ever known, and it only takes a few steamy nights for her to realize that sometimes running away from trouble is the best way to find it.
10. Daring Fate by Megan Erickson
We all have tragic backstories in today's world.
I wake up chained to the wall of a dark cell aware of two things: I failed my sister, and I smell my enemy.
When I'm taken to meet Dare, the alpha of the Silver Tip pack, I'm sure I'm about to lose my throat. The last thing I expect is for the Alpha to recognize me as his fated mate. No way is he going to let me go now, and I still have to find a way to rescue my sister.
As I plot my escape to save her, I find that if I leave, Dare could be killed by power-hungry members of his pack. And now he's more to me than my fated mate—my heart is involved. With time ticking by on my sister's life, I have to make a choice I never thought I'd face—my sister's life or my mate's? That's if I can survive the undead shifters intent on killing me first…
Related Posts