Top Ten Tuesday is a meme hosted by The Broke and the Bookish this weeks topic is all about the books we are looking forward to in the coming months. As always I have a lot of anticipated reads and it was hard to narrow down this list. I've also been in a bit of an adult/new adult romance mood this year so decided to populate this anticipated read list with many of those with a couple YA exceptions. What books make your anticipated read this for the coming months?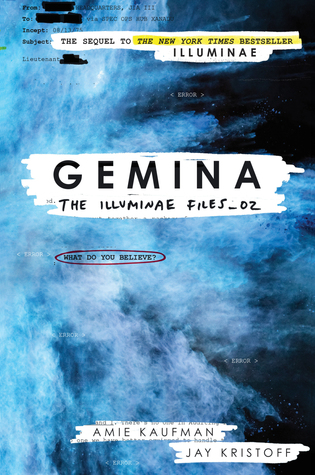 1. Gemina by Jay Kristoff and Amie Kaufman (Release Date: 18 October 2016)
The highly anticipated sequel to the instant New York Timesbestseller that critics are calling "out-of-this-world awesome."
Moving to a space station at the edge of the galaxy was always going to be the death of Hanna's social life. Nobody said it might actually get her killed.
The sci-fi saga that began with the breakout bestseller Illuminae continues on board the Jump Station Heimdall, where two new characters will confront the next wave of the BeiTech assault.
Hanna is the station captain's pampered daughter; Nik the reluctant member of a notorious crime family. But while the pair are struggling with the realities of life aboard the galaxy's most boring space station, little do they know that Kady Grant and the Hypatia are headed right toward Heimdall, carrying news of the Kerenza invasion.
When an elite BeiTech strike team invades the station, Hanna and Nik are thrown together to defend their home. But alien predators are picking off the station residents one by one, and a malfunction in the station's wormhole means the space-time continuum might be ripped in two before dinner. Soon Hanna and Nik aren't just fighting for their own survival; the fate of everyone on the Hypatia—and possibly the known universe—is in their hands.
But relax. They've totally got this. They hope.
Once again told through a compelling dossier of emails, IMs, classified files, transcripts, and schematics, Gemina raises the stakes of the Illuminae Files, hurling readers into an enthralling new story that will leave them breathless.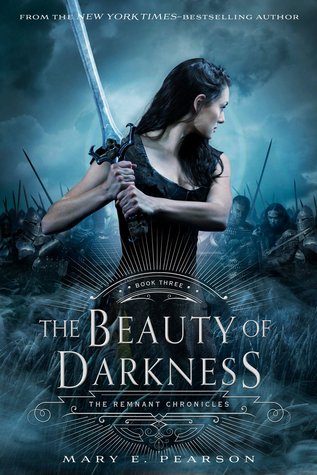 2. The Beauty of Darkness by Mary E. Pearson (Release Date: 02 Aug 2016)
Lia and Rafe have escaped Venda and the path before them is winding and dangerous – what will happen now? This third and final book in The Remnant Chronicles is not to be missed.
Bestselling author Mary E. Pearson's combination of intrigue, suspense, romance and action make this a riveting page turner for teens.
3. A Scot in the Dark by Sarah MacLean (Release Date: 30 August 2016)
Lonesome Lily Turned Scandalous Siren
Miss Lillian Hargrove has lived much of her life alone in a gilded cage, longing for love and companionship. When an artist offers her pretty promises and begs her to pose for a scandalous portrait, Lily doesn't hesitate…until the lying libertine leaves her in disgrace. With the painting now public, Lily has no choice but to turn to the one man who might save her from ruin.
Highland Devil turned Halfhearted Duke
The Duke of Warnick loathes all things English, none more so than the aristocracy. It does not matter that the imposing Scotsman has inherited one of the most venerable dukedoms in Britain—he wants nothing to do with it, especially when he discovers that the unwanted title comes with a troublesome ward, one who is far too old and far too beautiful to be his problem.
Tartan Comes to Town
Warnick arrives in London with a single goal: get the chit married and see her become someone else's problem, then return to a normal, quiet life in Scotland. It's the perfect plan, until Lily declares she'll only marry for love…and the Scot finds that there is one thing in England he likes far too much…
4. Rookie Move by Sarina Bowen (Release Date: 06 September 2016)
The first novel in a sexy new series featuring the hockey players of the Brooklyn Bruisers and the women who win their hearts—from the USA Today bestselling author of the Ivy Years series.
In high school they were the perfect couple—until the day Georgia left Leo in the cold…
Hockey player Leo Trevi has spent the last six years trying to do two things: get over the girl who broke his heart, and succeed in the NHL. But on the first day he's called up to the newly franchised Brooklyn Bruisers, Leo gets checked on both sides, first by the team's coach—who has a long simmering grudge, and then by the Bruisers' sexy, icy publicist—his former girlfriend Georgia Worthington.
Saying goodbye to Leo was one of the hardest things Georgia ever had to do—and saying hello again isn't much easier. Georgia is determined to keep their relationship strictly professional, but when a press conference microphone catches Leo declaring his feelings for her, things get really personal, really fast….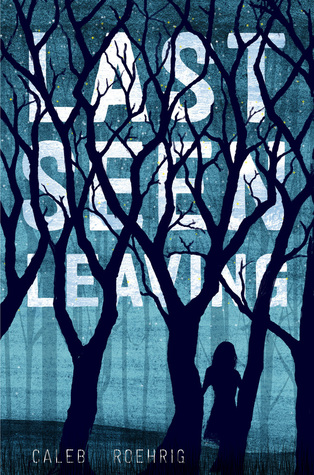 5. Last Seen Leaving by Caleb Roehrig (Release Date: 04 October 2016)
Flynn's girlfriend has disappeared. How can he uncover her secrets without revealing his own?
Flynn's girlfriend, January, is missing. The cops are asking questions he can't answer, and her friends are telling stories that don't add up. All eyes are on Flynn—as January's boyfriend, he must know something.
But Flynn has a secret of his own. And as he struggles to uncover the truth about January's disappearance, he must also face the truth about himself.
6. His Royal Secret by Lilah Pace (Release Date: 19 July 2016)
The first in an enchanting new male/male romantic duology from Lilah Pace, author of Asking for More and Begging for It ….
James, the handsome, cosmopolitan Prince of Wales, is used to being in the public eye. But he's keeping a king-sized secret…James, next in line for the throne, is gay.
He's been able to hide his sexual orientation with the help of his best friend and beard, Lady Cassandra. Sometimes he feels like a coward for not coming out, but he daren't risk losing the crown. If he did, the succession would fall on his deeply troubled younger sister, Princess Amelia. To protect her, James is willing to live a lie.
While on holiday, he meets Benjamin Dahan—a rugged international reporter with a globe-trotting, unattached life—who catches far more than James's eye. And when Ben is transferred to London, it seems fate may finally be smiling on James.
But what began as a torrid fling grows into something far more intimate and powerful. Soon James will have decide who he is, what he wants from life and love, and what he's willing to sacrifice for the truth…
7. Overexposed by Megan Erickson (Release Date: 20 September 2016)
Love runs wild on the Appalachian Trail in the latest from the author of Out of Frame and Focus on Me…
Levi Grainger needs a break. As a reality show star, he's had enough of the spotlight and being edited into a walking stereotype. When he returns home after the last season of Trip League, he expects to spend time with his family, only to learn his sister is coming back from her deployment in a flag-draped casket. Devastated, Levi decides the best way to grieve will be to go off grid and hike the Appalachian Trail—a trip he'd planned to do with his sister.
His solitary existence on the trail is interrupted when he meets Thad, a quiet man with a hard body and intense eyes. Their connection is stronger than anything Levi has ever experienced. But when Levi discovers the truth about what Thad is hiking to escape, their future together looks uncertain, and uncertainty is the last thing Levi needs…
8. Fast Connection by Megan Erickson and Santino Hassell (Release Date: 11 July 2016)
After a decade of serving in the Army, everyone still expects me to be Dominic 'Nicky' Costigan–the skirt-chasing player. They don't know I've been spending my days trying to figure out my post-military life. Including how to pick up guys.
When I meet Luke on a hookup app, he makes it clear it's for one-night only. That's fine with me, because I'm down to see what this silver fox can do. But after I arrive at his doorstep, it doesn't take long to realize we have serious chemistry, and we end up meeting again.
He's got more walls around his heart than a military base, but I think he's as addicted to me as I am to him. He can't resist me for long. I mean, who can? Except Luke's rules exist for a reason, and when I test his limits, things get complicated. Maybe too complicated.

9. Single Player by Elia Winters (Release Date: 26 September 2016)
Matthew Abrams finally has the life he's always wanted—a promising career as a programmer at PI Games, a decent apartment in a nice neighborhood, and a thriving social life. And he's perfectly content until he has a one-night stand with Silas Benson, a biomedical engineer with a charitable side to boot. Suddenly Matthew is doubting his life choices and worrying he might not be living up to his full potential.
Silas Benson doesn't have time for much else outside of work, and that's how he's always liked it. As a biomedical engineer, he's at the cutting edge of advances in the field, and he's not going to waste his life partying when he could be doing actual good in the world. After a one-night stand at his friend's twenty-fifth birthday party, though, Silas feels his focus shifting toward a certain tall, dark, and handsome almost-stranger.
When an emotional breakdown requires Silas to take a leave of absence from work, Matthew rushes to his aid and teaches him the merits of frivolity. Silas is an unwilling student at first, but Matthew soon has him in the groove, which makes for one steamy, wild ride. But is this a forever sort of affair, or will Silas abandon Matthew's wanton ways in favor of a life of serious-minded solitude?
10. Connection Error by Annabeth Albert (Release Date: 05 September 2016)
It's typical of video game programmer Josiah Simmons to be the last one on the plane on the way to the biggest meeting of his career. Though he's (mostly) coping with his ADHD, he can't handle another distraction. But he also can't ignore his rugged seatmate—especially once he learns the military man's a fan of his game.
Ryan Orson refuses to let his severe injuries pause his career as a navy SEAL. He's got hours of grueling physical therapy ahead of him, and no time for anything that might get in the way of his return to active duty. But that doesn't mean he's above a little first-class flirtation with geeky-cute Josiah.
When a delay strands the pair in St. Louis, they agree to share a hotel room and a night of gaming. Neither expects their new connection to move to the next level in the light of day. Opposites may attract, but is this game over before it's even begun?
Bonus: The Goal by Elle Kennedy (Release Date: 26 September 2016)
Related Posts