Top Ten Tuesday is a meme hosted by The Broke and the Bookish this weeks topic is all about those books that we buy that we really didn't plan on buying. Maybe it was because of the cover or the synopsis or because the friend you were will pushed it into your hands and said BUY THIS BOOK! Here are the last ten random books that I purchased with no plan. (Links go to Goodreads.)
1. Dan vs. Nature by Don Calame – Dan Weekes has two dreams in life: to become a famous graphic novelist and to one day muster the courage to ask Erin Reilly out on a date. Dan's mom, however, has just one goal: to date every man in the state of California until she finally finds her Prince Charming.
When Dan comes home to find a Hugh Jackman look-alike in his kitchen, he's prepared to write off this mountain-man-slash-dentist as another soon-to-be-ex. But then his mom drops a bomb: she and Hugh—er, Hank—are engaged, and she's sending her "two favorite men" on a survivalist camping trip in the wilds of Idaho to "bond."
But Dan knows that it's only a matter of time till Hank shows his true—flawed—colors, so together with his nerdy, germophobe best friend, Charlie, Dan launches Operation Torment Crusade—a series of increasingly gross and embarrassing pranks they'll pull on Hank until he breaks like a twig. But the boys didn't count on a hot girl joining their trip or a man-hungry bear stalking their every move. How can Dan possibly scare off Hank when his very survival now depends on him?
2. Down for the Count by Christine Bell – Truth or dare…or TKO?
When Lacey Garrity finds her groom in flagrante delicto in the reception hall closet with her bridesmaid, she's saved by her best friend's older brother—childhood tormentor, crush, and boxing bad boy Galen Thomas. Galen's solution is both exciting and dangerous. What better way to forget the mess of her life than go on her honeymoon with a hot guy who can't promise anything beyond today?
Galen had been counting on Lacey's wedding to put her out of reach—and out of his mind—once and for all, but their steamy Puerto Rican escape is testing all his boundaries. Now that Lacey's embracing her inner bad girl, Galen is tempted to throw in the towel and claim her for himself. But with the biggest fight of his career on the line and an important business merger threatening to derail Lacey's resolve, their romance might be down for the count before it even begins.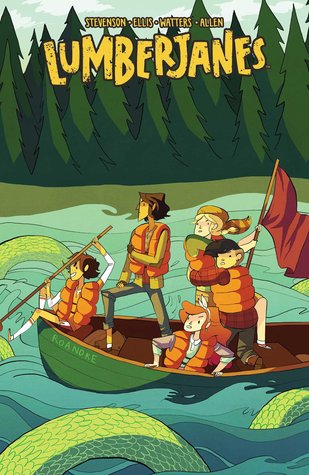 3. Lumberjanes Volume 3: A Terrible Plan – This New York Times Bestselling series continues with Jo, April, Mal, Molly, and Ripley as they take on everything that goes bump in the night. From scary stories to magical portals that lead to a land untouched by time, it's definitely not your average summer. (Lumberjanes #9-12)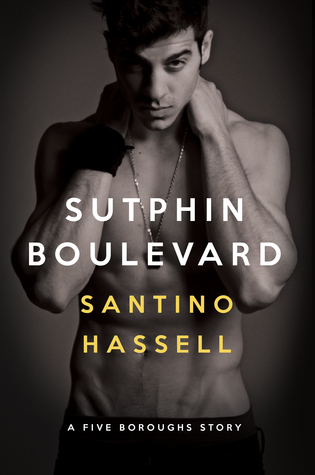 4. Sutphin Boulevard by Santino Hassell – Michael Rodriguez and Nunzio Medici have been friends for two decades. From escaping their dysfunctional families in the working-class neighborhood of South Jamaica, Queens to teaching in one of the city's most queer friendly schools in Brooklyn, the two men have shared everything. Or so they thought until a sweltering night of dancing leads to an unexpected encounter that forever changes their friendship.
Now, casual touches and lingering looks are packed with sexual tension, and Michael can't forget the feel of his best friend's hands on him. Once problems rear up at work and home, Michael finds himself seeking constant escape in the effortless intimacy and mind-blowing sex he has with Nunzio. But things don't stay easy for long.
When Michael's world begins to crumble in a sea of tragedy and complications, he knows he has to make a choice: find solace in a path of self-destruction or accept the love of the man who has been by his side for twenty years.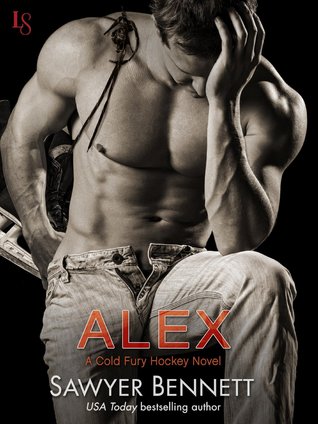 5. Alex by Sawyer Bennett – Hockey star Alexander Crossman has a reputation as a cold-hearted player on and off the rink. Pushed into the sport by an alcoholic father, Alex isn't afraid to give fans the proverbial middle finger, relishing his role as the MVP they love to hate. Management, however, isn't so amused. Now Alex has a choice: fix his public image through community service or ride the bench. But Alex refuses to be molded into the Carolina Cold Fury poster boy . . . not even by a tempting redhead with killer curves.
As a social worker, Sutton Price is accustomed to difficult people–like Alex, who's been assigned to help her create a drug-abuse awareness program for at-risk youth as part of the team's effort to clean up his image. What she doesn't expect is the arrogant smirk from his perfect lips to stir her most heated fantasies. But Sutton isn't one to cross professional boundaries–and besides, Alex doesn't do relationships . . . or does he? The more she sees behind Alex's bad-boy facade, the more Sutton craves the man she uncovers."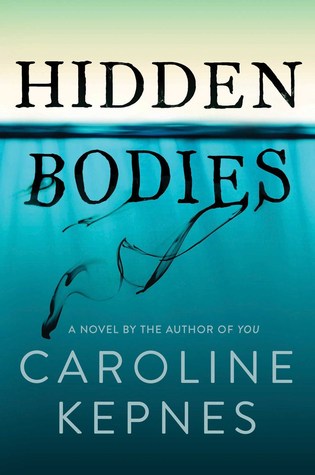 6. Hidden Bodies by Caroline Kepnes – Joe Goldberg is no stranger to hiding bodies. In the past ten years, this thirty-something has buried four of them, collateral damage in his quest for love. Now he's heading west to Los Angeles, the city of second chances, determined to put his past behind him.
In Hollywood, Joe blends in effortlessly with the other young upstarts. He eats guac, works in a bookstore, and flirts with a journalist neighbor. But while others seem fixated on their own reflections, Joe can't stop looking over his shoulder. The problem with hidden bodies is that they don't always stay that way. They re-emerge, like dark thoughts, multiplying and threatening to destroy what Joe wants most: true love. And when he finds it in a darkened room in Soho House, he's more desperate than ever to keep his secrets buried. He doesn't want to hurt his new girlfriend—he wants to be with her forever. But if she ever finds out what he's done, he may not have a choice…
7. Hyperbole and a Half by Allie Brosh – This is a book I wrote. Because I wrote it, I had to figure out what to put on the back cover to explain what it is. I tried to write a long, third-person summary that would imply how great the book is and also sound vaguely authoritative–like maybe someone who isn't me wrote it–but I soon discovered that I'm not sneaky enough to pull it off convincingly. So I decided to just make a list of things that are in the book:
Pictures
Words
Stories about things that happened to me
Stories about things that happened to other people because of me
Eight billion dollars*
Stories about dogs
The secret to eternal happiness*
*These are lies. Perhaps I have underestimated my sneakiness!
8. Hamilton the Revolution by Lin-Manuel Miranda – Lin-Manuel Miranda's groundbreaking musical Hamilton is as revolutionary as its subject, the poor kid from the Caribbean who fought the British, defended the Constitution, and helped to found the United States. Fusing hip-hop, pop, R&B, and the best traditions of theater, this once-in-a-generation show broadens the sound of Broadway, reveals the storytelling power of rap, and claims our country's origins for a diverse new generation.
HAMILTON: THE REVOLUTION gives readers an unprecedented view of both revolutions, from the only two writers able to provide it. Miranda, along with Jeremy McCarter, a cultural critic and theater artist who was involved in the project from its earliest stages–"since before this was even a show," according to Miranda–traces its development from an improbable perfor­mance at the White House to its landmark opening night on Broadway six years later. In addition, Miranda has written more than 200 funny, revealing footnotes for his award-winning libretto, the full text of which is published here.
Their account features photos by the renowned Frank Ockenfels and veteran Broadway photographer, Joan Marcus; exclusive looks at notebooks and emails; interviews with Questlove, Stephen Sond­heim, leading political commentators, and more than 50 people involved with the production; and multiple appearances by Presi­dent Obama himself. The book does more than tell the surprising story of how a Broadway musical became a national phenomenon: It demonstrates that America has always been renewed by the brash upstarts and brilliant outsiders, the men and women who don't throw away their shot.
9. Ruthless by Michelle St. James – Two years out of college, Angelica Bondesan spends her time working as a barista, keeping in touch with her prodigal brother, and trying to figure out how to bridge the gap with her father, a wealthy real estate developer.
But all of that changes the night she's kidnapped. Thrown into a windowless room, Angelica is positive there's been some kind of mistake — until she meets Nico Vitale.
Gorgeous and frightening, Nico became the boss of New York City's Vitale crime family after the execution style murder of his parents two years earlier. Since then he's turned the old-school mob into a sleek, modern army of ruthless men who understand that physical violence — while always an option — isn't the only way to get what you want.
Now Angel is forced to face the truth;
Her father is not the man she believed him to be.
Nico Vitale is dangerous, possibly lethal.
She is falling in love with Nico Vitale.
10. Lafayette in the Somewhat United States by Sarah Vowell – From the bestselling author of Assassination Vacation andUnfamiliar Fishes, a humorous and insightful account of the Revolutionary War hero Marquis de Lafayette–the one Frenchman we could all agree on–and an insightful portrait of a nation's idealism and its reality.

On August 16, 1824, an elderly French gentlemen sailed into New York Harbor and giddy Americans were there to welcome him. Or, rather, to welcome him back. It had been thirty years since the Revolutionary War hero the Marquis de Lafayette had last set foot in the United States, and he was so beloved that 80,000 people showed up to cheer for him. The entire population of New York at the time was 120,000.
Lafayette's arrival in 1824 coincided with one of the most contentious presidential elections in American history, Congress had just fought its first epic battle over slavery, and the threat of a Civil War loomed. But Lafayette, belonging to neither North nor South, to no political party or faction, was a walking, talking reminder of the sacrifices and bravery of the revolutionary generation and what they wanted this country to be. His return was not just a reunion with his beloved Americans, it was a reunion for Americans with their own astonishing singular past.
Lafayette in the Somewhat United States is a humorous and insightful portrait of the famed Frenchman, the impact he had on our young country, and his ongoing relationship with some of the instrumental Americans of the time, including George Washington, Alexander Hamilton, Thomas Jefferson, and many more.
Related Posts