.
Its no secret that I am among the multitude that has fallen into the Hamilton fandom. I've been listening to this album almost non-stop for MONTHS. I went through serious withdrawal during the week I spent in Disney with my family back in December when I didn't have time to listen to it at all. Like many others I know, my brain tends to think in Hamilton lyrics and I am saddened when I use one and people around me don't get it. There has also been a time or two when reading a book when a certain phrase has cause me to burst out into song. Its a sickness, really, but one that I am not looking for a cure for. So the moment I learned of this book tag I knew that I *HAD* to do it. And since today I am going to see Hamilton (I am in a car driving to NYC as this posts, SQUEE!!) I thought that today would be a great day to post it. BECAUSE HAMILTON!!!
This tag was created by a booktuber named Maureen and I have tagged myself in it and I first learned of if via Angie at Lady Knight Reads (Text in black). Then I may have also scoured the internet looking for others who have done the tag and added in some more categories (text in red) and then maybe added one or two of my own (text in green). Me being me, I've organized this in the order that the songs appear on the soundtrack.
Alexander Hamilton – A book with an underdog protagonist
.
Ash Mistry from Sarwat Chadda's Ash Mistry series. Ash is the total opposite of a what you think a hero is, at least at first. I loved reading about his journey and how he found turned himself into a hero despite the odds. This series is also filled with some great mythology and action sequences and perfect for Percy Jackson fans.
My Shot – A character that goes after what they want and doesn't let anything stop them
.
Laurent from the CAPTIVE PRINCE series by CS Pacat. He is the Crown Prince fighting for his crown and his country and he is doing it with no real allies to speak of. He's smart and ruthless and I just feel in love with him and his story. Laurent reminds me a lot of Gen from Megan Whalen Turner's Queen's Thief series. Just older and a little more devious.
.
The Story of Tonight – a book you stayed up late reading
.
LOVE LESSONS by Heidi Cullinan – There are several books that I could put in this category because some books are just THAT good and this one kept me up until 4am after I accidentally started reading it.
.
The Schulyer Sisters – underrated female character
.
Clare Fern from Kim Harrington's CLARITY series – she's smart and she's sassy and people just don't talk about her or this series enough.
.
You'll Be Back – Sassiest villain
.
This goes to Damien from Chelsea Campbell's RISE OF RENGADE X – he's the son of a superhero and a supervillian and he's trying hard to figure out which side he falls on. This book was laugh out loud funny at times and just so smartly written. Writing this makes me think that its time for a re-read. Its been far too long since I've visited these characters.
.
Right Hand Man – Favorite BrOTP
.
This one is a tie between Allen a Dale and David from LION HEART by AC Gaughen and Tobiah and James from Jodi Meadow's ORPHAN QUEEN. Such great bromances in these books and I'm really sad that both series are finished and I have no new adventures with them.
Helpless – A relationship you were pulling for from the very start
.
Laurent and Damen from the CAPTIVE PRINCE series by CS Pacat. Talk about your star crossed lovers!! Not only is Damen a prince sold as a slave to a rival nation but he's also the one who is responsible for the death of his older brother. This series is filled with series, intrigue and tension….I just couldn't get enough and I was cheering for these two from their very first tension filled meeting!
.
Satisfied – Favorite book with multiple POVs
.
I don't read a ton of books that have more than two POVs…or at least the ones I have read I haven't loved. I thought about listing a dual POV story here but thought that might be cheating a bit so instead I'll use GAME OF THRONES which I read eons ago (2011) and still need to finish the rest of the series but I did really enjoy it so there is that.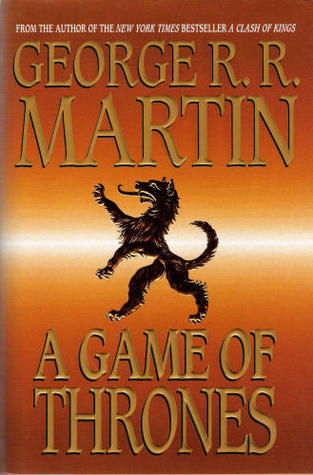 .
Wait for It – A book that was worth waiting for.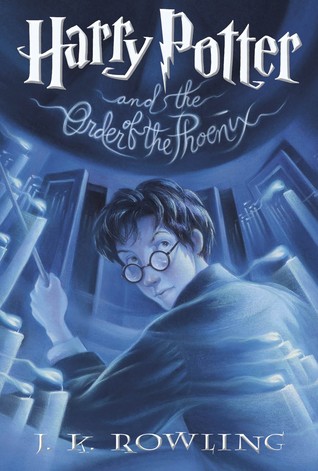 .
My first real experience with knowing a release date and actively counting down to a book was with HARRY POTTER AND THE ORDER OF THE PHOENIX. It was a book that I went to a midnight release party for dragging a friend with me who hadn't yet read the series. I even blocked off the whole weekend with friends and family just to devote all my time to reading it. And even when my aunt planned a family birthday gathering I didn't complain (much) but I did bring along my book and as soon as we were just mingling with cake snuck into a corner to read (and get yelled at by said aunt) but it was all good because this story was worth it. It was magical and wonderful and everything I'd hoped it would be. Not that I've been blogging for almost 9 years I'm more in tune with book release dates and the waiting doesn't effect me as much (most of the time.) But there was just something so super special about this first eager anticipation for a book that will stay with me forever.
.
Stay Alive – A character you wish was still alive
.
This one is too painful to think about. There are so many lost book characters that I wish I could bring back. To name them here would be to risk spoiling the books but just know that some of my favorite books have characters that died that I wish had lived.  If you know the book then you'll know the character that I mean.
.
Ten Duel Commandments – Favorite Fight Scene
.
I'm not sure that I have a favorite fight scene and I'm honestly drawing a blank here despite many books I've read with fight scenes. The one that comes clearest to mind is from a series that I've just read and have mentioned a lot here. So I'll just go with that. There is one scene in KINGS RISING between Damen and Laurent where they both show off their skills and fight enough other and as with everything they do there is much tension because when is happening on the surface is just the tip of the iceberg. There are so many underlying currents that it makes the whole scene tension filled and exciting all at once as you don't know if they are fighting to the death or will end up kissing.
That Would Be Enough – A series that should have ended long before it did
.
I really loved the Charlie Davidson series by Darynda Jones when it first started but there are now 11 books planned and its just starting to seem really drawn out. After all how many times can a character be in believable mortal peril when you know that there are several more books in the queue. I'm currently on book 8 and after that I'm going to have to think long and hard before continuing on with this series.
.
What Comes Next – A series you wish had more books
.
So Many!!! Lumateire Chronicles by Melina Marchetta, Captive Prince by CS Pacat, Orphan Queen by Jodi Meadows, Clarity by Kim Harrington, Devil's Kiss by Sarwat Chadda are just few that I can think of off the top of my head. I loved how they all ended but I wouldn't be sad if each of these authors announced another book or two in the series.
.
Dear Theodosia – A book that blew you away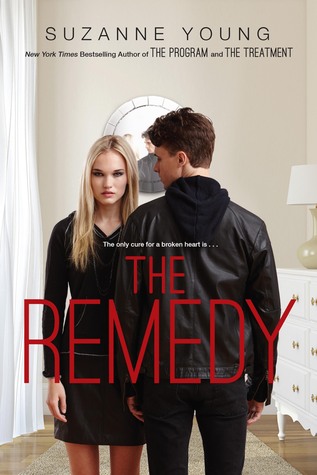 .
THE REMEDY and THE EPIDEMIC by Suzanne Young – I read both of these recently and was just totally blown away by them. Young is an evil genius and I love her for it!! How she connects these prequel books to The Program is just amazing and I am so super glad that there will be another duology set in this world because I NEED MORE!!!!! Though its going to be a long wait until 2017 for THE ADJUSTMENT.
.
Non-Stop – A series you marathoned
.
Captive Prince Series by CS Pacat – I'm talking about this one a lot in this book tag but that's just how good it was and how much it was on my mind. I read the first book quickly and I liked it. I then totally binged on books 2 and 3 and read them both in under 24 hours. All 700+ pages of them. This series is total book crack and I know that it has flaws but I just can't get this one out of my head and am so sad that there are no more.
.
What'd I Miss – A book or series you were late to reading
.
Megan Whalen Turner's Queen's Thief series. This is one of those series that I had heard a lot about but never seemed to have time to read. I finally changed that about a year ago and I was kicking myself for not doing so sooner. I adore Gen!
.
Cabinet Battle – A book that you would always defend in an argument
26 Kisses by Anna Michels – I know this one isn't for everyone but I also know a lot of people who judge it prematurely. I found it to be a really cute read with some quirky characters. Did I agree with everything that happened? No, but I was engaged and I smiled and I read this one pretty quickly.
Take a Break – Book Started But Put Down & Haven't Finished Yet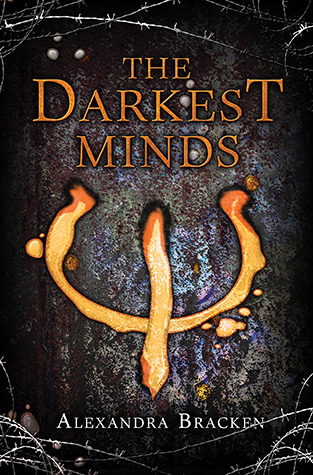 .
The Darkest Minds by Alexandra Bracken – I started this one not long after receiving an ARC of it and I really liked it when I was reading it. But then I had to put it down and haven't picked it back up again. I really do need to get on that especially since the series is finished and easy to binge it.
Say No to This – Guilty pleasure read
.
I don't really have any guilty pleasure reads anymore. A few years ago I would have listed romance novels here or maybe not as I was in the romance reading closet. But since I came out of the romance reading closet way back in 2010 I've fully embraced that genre. So no real guilty pleasures here…I feel no shame in reading any of the books that I read.
.
The Room Where it Happens – Book world you would put yourself in
.
ALL OF THEM!!! Ok…so maybe not some of the dystopians like HUNGER GAMES or ILLUMINAE but there are just so many worlds that I would love to experience. So that pretty much leaves the one book series that would allow me to do that, the THURSDAY NEXT Series because the characters in that book can hop in and out of the books that they read. Which just sounds divine, don't you think?
.
.
I Know Him – Favorite Cameo Character
.
Character cameos are things I love that some authors do. Yes, its something expected when an author writes a companion read but some authors will have characters cross over into books that aren't directly connected to the story that they are telling. These are often blink or you miss them moments because they are more like Easter eggs for the long time reader. For example, I love how Amy and Roger will pop up in Morgan Matson's other books. But my favorite would have to be Freddie Stanhope who is first introduced in Sarah MacLean's YA book THE SEASON. I just love this character and I love when he pops up in random scenes in her adult romances and I'll never stop hoping that one day this rake will get an HEA of his very own.
.
The Renyolds Pamphlet – A book with a twist that you didn't see coming
.
To quote Cuddlebuggery "FUCK YOU ILLUMINAE YOU KNOW WHAT YOU DID." Because seriously!!! I laughed out loud when I read her response and nodded because its just so true!!
Burn – The most heartbreaking end to a relationship you've ever read
.
I don't really read many books where the characters don't end up in a HEA. Which means I'm not sure what book to put here so I'm just going to leave this one blank.
It's Quiet Uptown – A book you wish more people talked about
.
There are so many books that I want to list here but I'm going to go with THE DEMON'S LEXICON by Sarah Rees Brennan (which is also a series I came late to and blitz read.) It was just so good from start to finish and I loved this world and all these characters and wish that Sarah would give me more of their story!! And on a plus not she was adding in GLBT characters before it was mainstream…just saying.
.
The Election of 1800 – A book revolving around a competition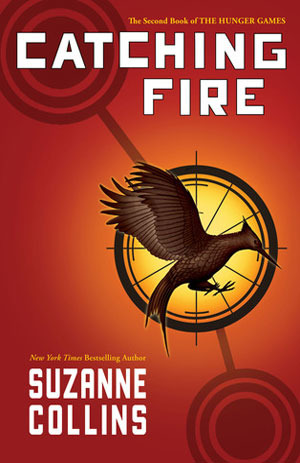 .
I've read a few books that involve a competition of some sort or other but one of my very favorites is CATCHING FIRE by Suzanne Collins. This book totally blew me away in all the best possible ways. I liked the movie but man of man did this book gut me!!
.
The World Was Wide Enough – A Series that ended just right
.
Two series that I thought ended really well were Secret Society Girl by Diana Peterfreund and The Elemental Trilogy by Sherry Thomas. Do I wish that there were more books? Of course!! But I am happy with how these authors wrapped up the stories of my beloved characters. Oh the feels that they both made me feel!! If you haven't read these yet do so now!!
.
.
.

Who Lives, Who Dies, Who Tells Your Story – A book/series you feel like will be remembered throughout history
.
This one kind of goes without saying and I know its been mentioned a lot in the Hamilton Book Tag posts that I've seen but for me its the same….The Harry Potter Series.
Anyone who wants to do it!!
Related Posts