Top Ten Tuesday is a meme hosted by The Broke and the Bookish this weeks topic is all about those books on our Spring TBR piles. Now I'm super duper terrible at keeping up with these lists…that and I'm such a mood reader that its hard to plan things out…but I do love making lists! To that end I've made a list of Young Adult, New Adult, and Adult titles that I would like to read this Spring. If I can actually read ten of these Spring TBR titles then I will be a happy blogger. I figure that the odds of me doing that is faily decent since I do have thirty titles to choose from! Anywho, here is my Spring TBR list….which of these books do you think I should try to read sooner rather than later? Let me know in the comments!! (Links go to Goodreads)
Young Adult
1. A Mad Wicked Folly by Sharon Biggs Waller
Welcome to the world of the fabulously wealthy in London, 1909, where dresses and houses are overwhelmingly opulent, social class means everything, and women are taught to be nothing more than wives and mothers. Into this world comes seventeen-year-old Victoria Darling, who wants only to be an artist—a nearly impossible dream for a girl.

After Vicky poses nude for her illicit art class, she is expelled from her French finishing school. Shamed and scandalized, her parents try to marry her off to the wealthy Edmund Carrick-Humphrey. But Vicky has other things on her mind: her clandestine application to the Royal College of Art; her participation in the suffragette movement; and her growing attraction to a working-class boy who may be her muse—or may be the love of her life. As the world of debutante balls, corsets, and high society obligations closes in around her, Vicky must figure out: just how much is she willing to sacrifice to pursue her dreams?
2. Shadow Magic by Joshua Khan (Middle Grade)
Thorn, an outlaw's son, wasn't supposed to be a slave. He's been sold to Tyburn, an executioner, and they're headed to Castle Gloom in Gehenna, the land of undead, where Thorn will probably be fed to a vampire.

Lilith Shadow wasn't supposed to be ruler of Gehenna. But following the murder of her family, young Lily became the last surviving member of House Shadow, a long line of dark sorcerers. Her country is surrounded by enemies and the only way she can save it is by embracing her heritage and practicing the magic of the undead. But how can she when, as a girl, magic is forbidden to her?

Just when it looks like Lily will have to leave her home forever, Thorn arrives at Castle Gloom. A sudden death brings them together, inspires them to break the rules, and leads them to soar to new heights in this fantasy with all the sparkle and luster of a starry night sky.
3. The Impostor Queen by Sarah Fine
Sixteen-year-old Elli was only a child when the Elders of Kupari chose her to succeed the Valtia, the queen who wields infinitely powerful ice and fire magic in service of her people. The only life Elli has known has been in the temple, surrounded by luxury, tutored by magic-wielding priests, preparing for the day when the queen perishes—and the ice and fire find a new home in Elli, who is prophesied to be the most powerful Valtia to ever rule.

But when the queen dies defending the kingdom from invading warriors, the magic doesn't enter Elli. It's nowhere to be found.

Disgraced, Elli flees to the outlands, home of banished criminals—some who would love to see the temple burn with all its priests inside. As she finds her footing in this new world, Elli uncovers devastating new information about the Kupari magic, those who wield it, and the prophecy that foretold her destiny. Torn between her love for her people and her growing loyalty to the banished, Elli struggles to understand the true role she was meant to play. But as war looms, she must choose the right side before the kingdom and its magic are completely destroyed.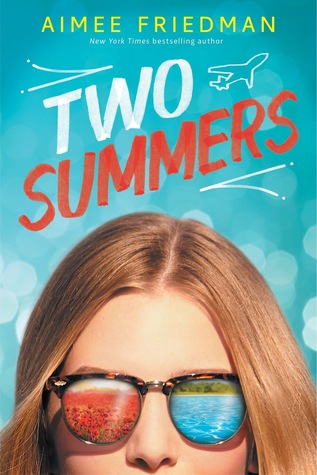 4. Two Summers by Aimee Friedman
ONE SUMMER in the French countryside, among sun-kissed fields of lavender . . .

ANOTHER SUMMER in upstate New York, along familiar roads that lead to surprises . . .

When Summer Everett makes a split-second decision, her summer divides into two parallel worlds. In one, she travels to France, where she's dreamed of going: a land of chocolate croissants, handsome boys, and art museums. In the other, she remains home, in her ordinary suburb, where she expects her ordinary life to continue — but nothing is as it seems.

In both summers, she will fall in love and discover new sides of herself. What may break her, though, is a terrible family secret, one she can't hide from anywhere. In the end, it may just be the truth she needs the most.

From New York Times bestselling author Aimee Friedman comes an irresistible, inventive novel that takes readers around the world and back again, and asks us what matters more: the journey or the destination.
A stunning, magical world. An international sensation.

Nathan Byrn is running again. The Alliance of Free Witches has been all but destroyed. Scattered and demoralized, constantly pursued by the Council's Hunters, only a bold new strategy can save the rebels from total defeat. They need the missing half of Gabriel's amulet—an ancient artifact with the power to render its bearer invincible in battle.

But the amulet's guardian—the reclusive and awesomely powerful witch Ledger – has her own agenda. To win her trust, Nathan must travel to America and persuade her to give him the amulet. Combined with the Gifts he has inherited from Marcus, the amulet might just be enough to turn the tide for the Alliance and end the bloody civil war between Black and White witches once and for all…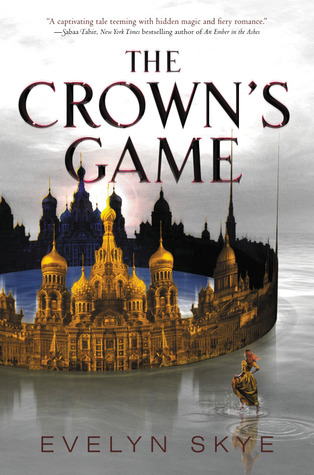 6. The Crown's Game by Evelyn Skye
Vika Andreyeva can summon the snow and turn ash into gold. Nikolai Karimov can see through walls and conjure bridges out of thin air. They are enchanters—the only two in Russia—and with the Ottoman Empire and the Kazakhs threatening, the Tsar needs a powerful enchanter by his side.

And so he initiates the Crown's Game, an ancient duel of magical skill—the greatest test an enchanter will ever know. The victor becomes the Imperial Enchanter and the Tsar's most respected adviser. The defeated is sentenced to death.

Raised on tiny Ovchinin Island her whole life, Vika is eager for the chance to show off her talent in the grand capital of Saint Petersburg. But can she kill another enchanter—even when his magic calls to her like nothing else ever has?

For Nikolai, an orphan, the Crown's Game is the chance of a lifetime. But his deadly opponent is a force to be reckoned with—beautiful, whip smart, imaginative—and he can't stop thinking about her.

And when Pasha, Nikolai's best friend and heir to the throne, also starts to fall for the mysterious enchantress, Nikolai must defeat the girl they both love… or be killed himself.

As long-buried secrets emerge, threatening the future of the empire, it becomes dangerously clear… the Crown's Game is not one to lose.
7. Summer Skin by Kirsty Eager
Jess Gordon is out for revenge. Last year the jocks from Knights College tried to shame her best friend. This year she and a hand-picked college girl gang are going to get even.

The lesson: don't mess with Unity girls.

The target: Blondie, a typical Knights stud, arrogant, cold . . . and smart enough to keep up with Jess.

A neo-riot grrl with a penchant for fanning the flames meets a rugby-playing sexist pig – sworn enemies or two people who happen to find each other when they're at their most vulnerable?

It's all Girl meets Boy, Girl steals from Boy, seduces Boy, ties Boy to a chair and burns Boy's stuff. Just your typical love story.

A searingly honest and achingly funny story about love and sex amid the hotbed of university colleges by the award-winning author of Raw Blue.

"Taking a keen look at modern day intimacy in a hook-up culture, Summer Skin expertly shatters notions of slut shaming and the pull of sexual desire. Realistic, modern and moving, the story of Jess and Mitch is as smart as it is hot. Kirsty Eagar has written the feminist love story that girls have been waiting for." Clementine Ford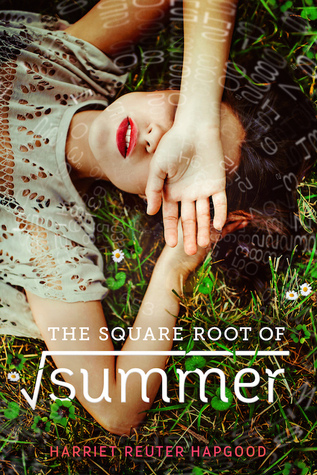 8. The Square Root of Summer by Harriet Reuter Hapgood
This is what it means to love someone. This is what it means to grieve someone. It's a little bit like a black hole. It's a little bit like infinity.

Gottie H. Oppenheimer is losing time. Literally. When the fabric of the universe around her seaside town begins to fray, she's hurtled through wormholes to her past:

To last summer, when her grandfather Grey died. To the afternoon she fell in love with Jason, who wouldn't even hold her hand at the funeral. To the day her best friend Thomas moved away and left her behind with a scar on her hand and a black hole in her memory.

Although Grey is still gone, Jason and Thomas are back, and Gottie's past, present, and future are about to collide—and someone's heart is about to be broken.
9. The Long Game by Jennifer Lynn Barnes
Tess Kendrick, teen fixer extraordinaire, returns in a pulse-pounding thriller about a deadly conspiracy at the heart of Washington.

For Tess Kendrick, a junior at the elite Hardwicke School in Washington D.C., fixing runs in the family. But Tess has another legacy, too, one that involves power and the making of political dynasties. When Tess is asked to run a classmate's campaign for student council, she agrees. But when the candidates are children of politicians, even a high school election can involve life-shattering secrets.

Meanwhile, Tess's guardian has also taken on an impossible case, as a terrorist attack calls into doubt who can–and cannot–be trusted on Capitol Hill. Tess knows better than most that power is currency in D.C., but she's about to discover first-hand that power always comes with a price.

Perfect for fans of Harlan Coben and Ally Carter, the second book in this thrilling series will leave readers breathless.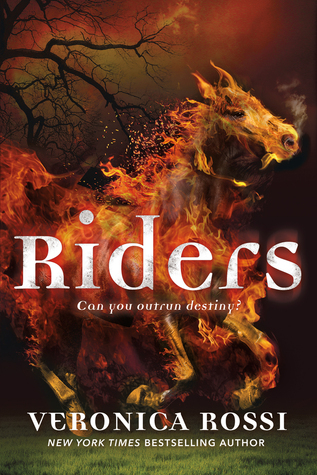 Nothing but death can keep eighteen-year-old Gideon Blake from achieving his goal of becoming a U.S. Army Ranger. As it turns out, it does.

While recovering from the accident that most definitely killed him, Gideon finds himself with strange new powers and a bizarre cuff he can't remove. His death has brought to life his real destiny. He has become War, one of the legendary four horsemen of the apocalypse.

Over the coming weeks, he and the other horsemen—Conquest, Famine, and Death—are brought together by a beautiful but frustratingly secretive girl to help save humanity from an ancient evil on the emergence.

They fail.

Now—bound, bloodied, and drugged—Gideon is interrogated by the authorities about his role in a battle that has become an international incident. If he stands any chance of saving his friends and the girl he's fallen for—not to mention all of humankind—he needs to convince the skeptical government officials the world is in imminent danger.

But will anyone believe him?
New Adult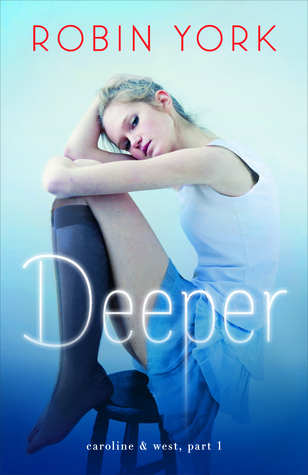 In Robin York's sizzling debut, a college student is attacked online and must restore her name—and stay clear of a guy who's wrong for her, but feels so right.

When Caroline Piasecki's ex-boyfriend posts their sex pictures on the Internet, it destroys her reputation as a nice college girl. Suddenly her once-promising future doesn't look so bright. Caroline tries to make the pictures disappear, hoping time will bury her shame. Then a guy she barely knows rises to her defense and punches her ex to the ground.

West Leavitt is the last person Caroline needs in her life. Everyone knows he's shady. Still, Caroline is drawn to his confidence and swagger—even after promising her dad she'll keep her distance. On late, sleepless nights, Caroline starts wandering into the bakery where West works.

They hang out, they talk, they listen. Though Caroline and West tell each other they're "just friends," their feelings intensify until it becomes impossible to pretend. The more complicated her relationship with West gets, the harder Caroline has to struggle to discover what she wants for herself—and the easier it becomes to find the courage she needs to fight back against the people who would judge her.

When all seems lost, sometimes the only place to go is deeper
2. Come What May by A.M. Arthur
Jonas needs Tate. He just doesn't know it yet.

Or at least, he doesn't want to admit it. Because there is no way Jonas Ashcroft is gay. He's a straight, carefree frat boy player, just like any good son of a conservative state senator. If only his struggle to convince everyone—especially himself—didn't leave him so miserable. No matter how many girls or bottles he drowns himself in, Jonas can neither escape nor accept who he is.

Enter Tate. He's smart, confident, and instantly sees right through Jonas's surly exterior. Sure, he's done things in life he's not proud of, but he knows who he is and what he wants. And what he wants is Jonas. As their easy friendship intensifies into something more, Tate introduces Jonas to a life he's never known. One filled with acceptance and sex and a love that terrifies and excites them both.

But some inner demons refuse to be shaken off so easily. When Jonas's old life barges in, he faces a shattering choice, one that could destroy everything he and Tate have fought so hard for. Sometimes love just isn't enough—and sometimes it's exactly what you need.
At fifteen, Amanda Grace was abducted on her way home from school. 738 days later, she escaped. Her 20/20 interview is what everyone remembers—Amanda describing the room where she was kept, the torn poster of TV heartthrob Chase Henry on the wall. It reminded her of home and gave her the strength to keep fighting.

Now, years later, Amanda is struggling to live normally. Her friends have gone on to college, while she battles PTSD. She's not getting any better, and she fears that if something doesn't change soon she never will.

Six years ago, Chase Henry defied astronomical odds, won a coveted role on a new TV show, and was elevated to super-stardom. With it, came drugs, alcohol, arrests, and crazy spending sprees. Now he's sober and a Hollywood pariah, washed up at twenty-four.

To revamp his image, Chase's publicist comes up with a plan: surprise Amanda Grace with the chance to meet her hero, followed by a visit to the set of Chase's new movie. The meeting is a disaster, but out of mutual desperation, Amanda and Chase strike a deal. What starts as a simple arrangement, though, rapidly becomes more complicated when they realize they need each other in more ways than one. But when the past resurfaces in a new threat, will they stand together or fall apart?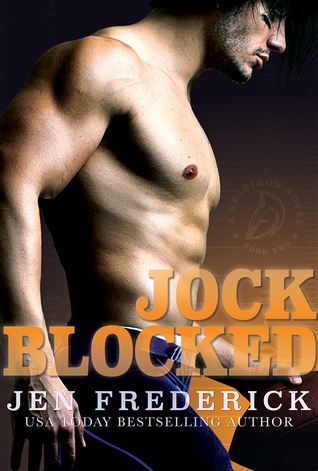 4. Jock Blocked by Jen Frederick
She's always played it safe…

College junior Lucy Washington abides by one rule—avoid risk at all costs. She's cautious in every aspect of her life, from her health, to her mock trial team, to the boring guys she dates. When a brash, gorgeous jock walks into the campus coffeeshop and turns his flirt on, Lucy is stunned by the force of attraction. For the first time ever, she's willing to step out of her comfort zone, but can she really trust the guy who's determined to sweep her off her feet?

He's always played around…

Entering his last year of college eligibility, linebacker Matthew "Matty" Iverson has the team captaincy in his sights. And it's his for the taking, if he can convince his quarterback Ace Anderson to give up the starting position. Luckily, Matty already has an edge—the hottie he's lusting over just happens to be Ace's childhood best friend. Getting Lucy on his side and in his bed? Hell yeah. Matty is more than confident he can have both, but when he falls hard for Lucy, it's time for a new game plan: convince the woman of his dreams that she's not sleeping with the enemy.
5. Full Measures by Rebecca Yarros
A new adult novel from Entangled's Embrace imprint…

Three knocks can change everything…

"She knew. That's why Mom hadn't opened the door. She knew he was dead."

Twenty years as an army brat and Ember Howard knew, too. The soldiers at the door meant her dad was never coming home. What she didn't know was how she would find the strength to singlehandedly care for her crumbling family when her mom falls apart.

Then Josh Walker enters her life. Hockey star, her new next-door neighbor, and not to mention the most delicious hands that insist on saving her over and over again. He has a way of erasing the pain with a single look, a single touch. As much as she wants to turn off her feelings and endure the heartache on her own, she can't deny their intense attraction.

Until Josh's secret shatters their world. And Ember must decide if he's worth the risk that comes with loving a man who could strip her bare.
Kalliope lives with one purpose.

To inspire.

As an immortal muse, she doesn't have any other choice. It's part of how she was made. Musicians, artists, actors—they use her to advance their art, and she uses them to survive. She moves from one artist to the next, never staying long enough to get attached. But all she wants is a different life— a normal one. She's spent thousands of years living lie after lie, and now she's ready for something real.

Sweet, sexy, and steady, Wilder Bell feels more real than anything else in her long existence. And most importantly… he's not an artist. He doesn't want her for her ability. But she can't turn off the way she influences people, not even to save a man she might love. Because in small doses, she can help make something beautiful, but her ability has just as much capacity to destroy as it does to create. The longer she stays, the more obsessed Wilder will become. It's happened before, and it never turns out well for the mortal.

Her presence may inspire genius.

But it breeds madness, too.
Love is somewhere near the bottom of Lily Thomas' list of life goals, right next to competitive eating and underwater cave diving. She's spent six years pirouetting and pliéing her way up the ranks of the New York Ballet with her eye on the prize and love in the back seat. But now that Blane Baker — Lily's long time crush — is finally single, she'll throw her rules out the window without thinking twice.

Reality with Blane isn't as epic as the fantasy she imagined, and the truth sends her spinning straight into the arms of the man she never knew she'd always wanted.

West Williams has been friends with Lily since the day she moved into their building and he saved her armoire from a swift, sudden death by staircase. Their friendship has always been easy, the boundaries clearly defined. With neither of them willing to risk their relationship, they've drifted happily through the years as companions, never considering more.

That is, until they do. And that realization changes everything.
8. Make it Right by Megan Erickson
Max Payton lives by two rules:
Size and strength win any fight, and never show weakness.

When a rash of assaults sends Bowler University for a tail spin, Max volunteers to help teach a self-defense class. One of the other instructors is the beautiful pixie-faced girl he keeps butting heads with…and who challenges everything he thought he knew.

Lea Travers avoids guys like Max – cocky jocks who assume she's fragile because of a disability caused by a childhood accident. She likes to be in control, and something about being with Max makes her feel anything but. But during the moments he lets his guard down, Lea sees a soul as broken inside as she is outside. Trusting him is a whole other problem…

When the assaults ramp up and hit close to home, Lea and Max must learn, before it's too late, that true strength can come from vulnerability…and giving in to trust is sometimes the only way to make things right.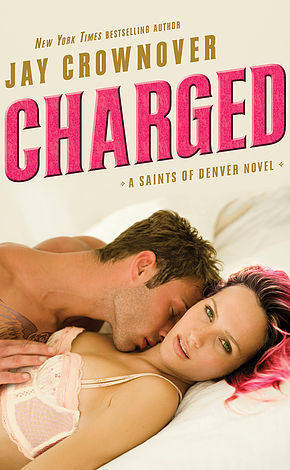 From the New York Times bestselling author of the Marked Men books comes the second installment in the Saints of Denver series featuring a bad girl and a by the book attorney who could be her salvation…or her ruin.

Avett Walker and Quaid Jackson's worlds have no reason to collide. Ever. Quaid is a high powered criminal attorney as slick as he is handsome. Avett is a pink-haired troublemaker with a bad attitude and a history of picking the wrong men.

When Avett lands in a sea of hot water because of one terrible mistake, the only person who can get her out of it is the insanely sexy lawyer. The last thing on earth she wants to do is rely on the no-nonsense attorney who thinks of her as nothing more than a nuisance. He literally has her fate in his hands. Yet there is something about him that makes her want to convince him to loosen his tie and have a little fun…with her.

Quaid never takes on clients like the impulsive young woman with a Technicolor dye job. She could stand to learn a hard lesson or two, but something about her guileless hazel eyes intrigues him. Still, he's determined to keep their relationship strictly business. But doing so is becoming more impossible with each day he spends with her.

As they work side-by-side, they'll have to figure out a way to get along and keep their hands off each other—because the chemistry between them is beyond charged.
10.  Stupid Girl by Cindy Miles
After her senior year of high school leaves behind nothing but heartache, Olivia Beaumont is sure of this: She's no stupid girl. She sets out for Winston University, promising herself that she will remain focused on her first and only love – astronomy. But all it takes is cocky sophomore Brax Jenkins and an accidental collision with a football, to throw her entire year off course.

A quick-tempered Southie who escaped the inner city streets of Boston to pitch for Winston, Brax is known to play way more fields than just the baseball diamond. So, when his name is drawn to take part in his fraternity's hazing dare, Brax eagerly accepts the mission to take Olivia's virginity. But he doesn't plan on falling hard for the sweet and sassy Texas girl who sees right through his bad-boy persona.

As Olivia and Brax battle their feelings for each other, echoes of the past year begin to surface. A boy who once turned Olivia's whole world upside down reappears, and "harmless" pranks wreak havoc. Pretty soon the aspiring astronomer is on the verge of revealing her most difficult, heartbreaking secret. All the while, Brax must wrestle with the irrevocable dare, and Olivia struggles against all logic as she does the one thing only a stupid girl would do: fall in love.
Adult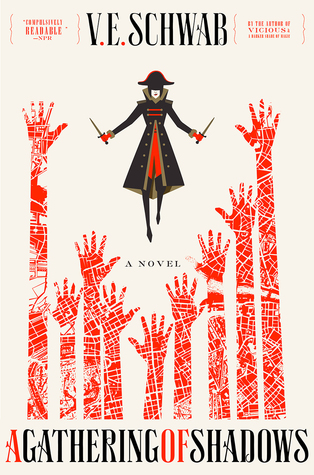 1. A Gathering of Shadows by V.E. Schwab
Four months have passed since the shadow stone fell into Kell's possession. Four months since his path crossed with Delilah Bard. Four months since Rhy was wounded and the Dane twins fell, and the stone was cast with Holland's dying body through the rift, and into Black London.

In many ways, things have almost returned to normal, though Rhy is more sober, and Kell is now plagued by his guilt. Restless, and having given up smuggling, Kell is visited by dreams of ominous magical events, waking only to think of Lila, who disappeared from the docks like she always meant to do. As Red London finalizes preparations for the Element Games—an extravagant international competition of magic, meant to entertain and keep healthy the ties between neighboring countries—a certain pirate ship draws closer, carrying old friends back into port.

But while Red London is caught up in the pageantry and thrills of the Games, another London is coming back to life, and those who were thought to be forever gone have returned. After all, a shadow that was gone in the night reappears in the morning, and so it seems Black London has risen again—meaning that another London must fall.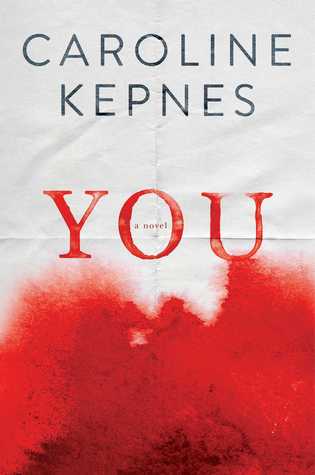 When a beautiful, aspiring writer strides into the East Village bookstore where Joe Goldberg works, he does what anyone would do: he Googles the name on her credit card.

There is only one Guinevere Beck in New York City. She has a public Facebook account and Tweets incessantly, telling Joe everything he needs to know: she is simply Beck to her friends, she went to Brown University, she lives on Bank Street, and she'll be at a bar in Brooklyn tonight—the perfect place for a "chance" meeting.

As Joe invisibly and obsessively takes control of Beck's life, he orchestrates a series of events to ensure Beck finds herself in his waiting arms. Moving from stalker to boyfriend, Joe transforms himself into Beck's perfect man, all while quietly removing the obstacles that stand in their way—even if it means murder.
3. Love and Other Scandals by Caroline Linden
Joan Bennet is tired of being a wallflower. Thanks to some deliciously scandalous—and infamous—stories, she has a pretty good idea of what she's missing as a spinster. Is even a short flirtation too much to ask for?
Tristan, Lord Burke, recognizes Joan at once for what she is: trouble. Not only is she his best friend's sister, she always seems to catch him at a disadvantage. The only way he can win an argument is by kissing her senseless. He'd give anything to get her out of her unflattering gowns. But either one of those could cost him his bachelor status, which would be dreadful—wouldn't it?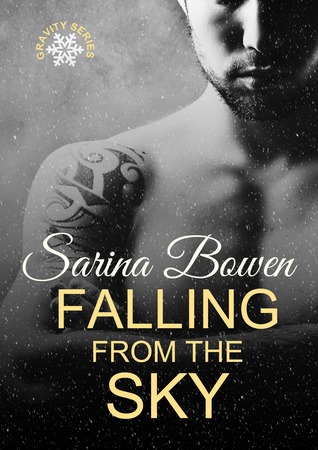 4. Falling From the Sky by Sarina Bowen
She's the woman he doesn't remember. He's the man she can't forget.

Bad boy Hank "Hazardous" Lazarus used to have everything: a gorgeous girlfriend, a career as a freestyle snowboarder and a spot on the US Olympic team. Nine months ago, after a bad crash in the half pipe, he woke up in the hospital, unable to move his legs. Now he's landed there again, but gravity is not the culprit. With his family pressuring him to try a groundbreaking treatment, Hank self-medicates with too much tequila instead.

Doctor Callie Anders has the courage to restart a patient's heart with a thousand volts of electricity, yet she's afraid to risk her own. So she doesn't confess to her newest patient they they met just before the accident, an encounter that he doesn't remember. Even as their friendship develops, she won't admit that she regrets turning down his dinner invitation, or that her heart stutters every time those inked shoulders roll through the door of the therapy department.

With another Vermont winter coming again, Hank needs a hand out from under the avalanche of his disappointments. If only Callie were brave enough to take the job.

This book is a standalone novel, no cliffhangers, no prior experience necessary.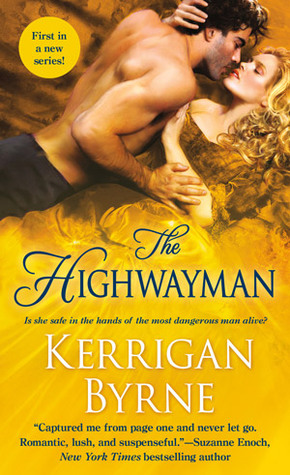 5. The Highwayman by Kerrigan Byrne
They're rebels, scoundrels, and blackguards—dark, dashing men on the wrong side of the law. But for the women who love them, a hint of danger only makes the heart beat faster…

STEALING BEAUTY
Dorian Blackwell, the Blackheart of Ben More, is a ruthless villain. Scarred and hard-hearted, Dorian is one of London's wealthiest, most influential men who will stop at nothing to wreak vengeance on those who've wronged him…and will fight to the death to seize what he wants. The lovely, still innocent widow Farah Leigh Mackenzie is no exception—and soon Dorian whisks the beautiful lass away to his sanctuary in the wild Highlands…

COURTING DESIRE
But Farah is no one's puppet. She possesses a powerful secret—one that threatens her very life. When being held captive by Dorian proves to be the only way to keep Farah safe from those who would see her dead, Dorian makes Farah a scandalous proposition: marry him for protection in exchange for using her secret to help him exact revenge on his enemies. But what the Blackheart of Ben More never could have imagined is that Farah has terms of her own, igniting a tempestuous desire that consumes them both. Could it be that the woman he captured is the only one who can touch the black heart he'd long thought dead?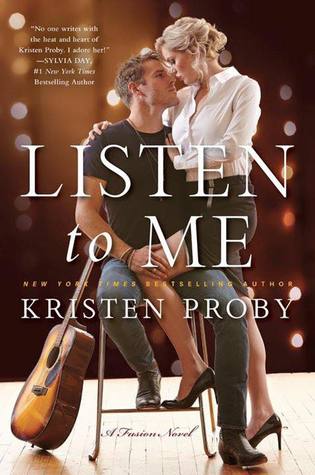 6. Listen to Me by Kristen Proby
In New York Times and USA Today bestselling author Kristen Proby's brand new series, five best friends open a hot new restaurant, but one of them gets much more than she bargained for when a sexy former rock star walks through the doors—and into her heart.

Seduction is quickly becoming the hottest new restaurant in Portland, and Addison Wade is proud to claim 1/5 of the credit. She's determined to make it a success and can't think of a better way to bring in new customers than live music. But when former rock star Jake Keller swaggers through the doors to apply for the weekend gig, she knows she's in trouble. Addie instantly recognizes him—his posters were plastered all over her bedroom walls in high school—he's all bad boy…exactly her type and exactly what she doesn't need.

Jake Keller walked away from the limelight five years ago and yearns to return to what's always driven him: the music. If he gets to work for a smart-mouthed, funny-as-hell bombshell, all the better. But talking Addie into giving him the job is far easier than persuading her that he wants more than a romp in her bed. Just when she begins to drop her walls, Jake's past finally catches up with him.

Will Addie be torn apart once again or will Jake be able to convince her to drown out her doubts and listen to her heart?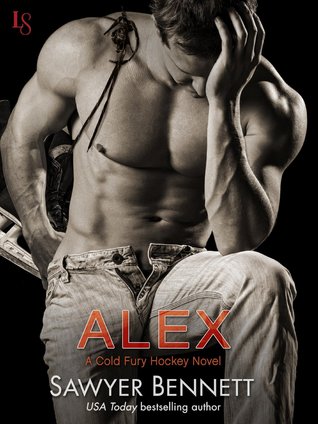 Hockey star Alexander Crossman has a reputation as a cold-hearted player on and off the rink. Pushed into the sport by an alcoholic father, Alex isn't afraid to give fans the proverbial middle finger, relishing his role as the MVP they love to hate. Management, however, isn't so amused. Now Alex has a choice: fix his public image through community service or ride the bench. But Alex refuses to be molded into the Carolina Cold Fury poster boy . . . not even by a tempting redhead with killer curves.

As a social worker, Sutton Price is accustomed to difficult people–like Alex, who's been assigned to help her create a drug-abuse awareness program for at-risk youth as part of the team's effort to clean up his image. What she doesn't expect is the arrogant smirk from his perfect lips to stir her most heated fantasies. But Sutton isn't one to cross professional boundaries–and besides, Alex doesn't do relationships . . . or does he? The more she sees behind Alex's bad-boy facade, the more Sutton craves the man she uncovers."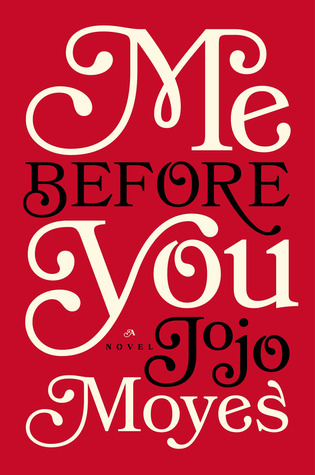 8. Me Before You by Jojo Moyes
Lou Clark knows lots of things. She knows how many footsteps there are between the bus stop and home. She knows she likes working in The Buttered Bun tea shop and she knows she might not love her boyfriend Patrick.

What Lou doesn't know is she's about to lose her job or that knowing what's coming is what keeps her sane.

Will Traynor knows his motorcycle accident took away his desire to live. He knows everything feels very small and rather joyless now and he knows exactly how he's going to put a stop to that.

What Will doesn't know is that Lou is about to burst into his world in a riot of colour. And neither of them knows they're going to change the other for all time.
9. Lafayette in the Somewhat United States by Sarah Vowell
From the bestselling author of Assassination Vacation andUnfamiliar Fishes, a humorous and insightful account of the Revolutionary War hero Marquis de Lafayette–the one Frenchman we could all agree on–and an insightful portrait of a nation's idealism and its reality.

On August 16, 1824, an elderly French gentlemen sailed into New York Harbor and giddy Americans were there to welcome him. Or, rather, to welcome him back. It had been thirty years since the Revolutionary War hero the Marquis de Lafayette had last set foot in the United States, and he was so beloved that 80,000 people showed up to cheer for him. The entire population of New York at the time was 120,000.

Lafayette's arrival in 1824 coincided with one of the most contentious presidential elections in American history, Congress had just fought its first epic battle over slavery, and the threat of a Civil War loomed. But Lafayette, belonging to neither North nor South, to no political party or faction, was a walking, talking reminder of the sacrifices and bravery of the revolutionary generation and what they wanted this country to be. His return was not just a reunion with his beloved Americans, it was a reunion for Americans with their own astonishing singular past.

Lafayette in the Somewhat United States is a humorous and insightful portrait of the famed Frenchman, the impact he had on our young country, and his ongoing relationship with some of the instrumental Americans of the time, including George Washington, Alexander Hamilton, Thomas Jefferson, and many more.
10. The Disappearing Spoon by Sam Kean
From New York Times bestselling author Sam Kean comes incredible stories of science, history, finance, mythology, the arts, medicine, and more, as told by the Periodic Table. Why did Gandhi hate iodine (I, 53)? How did radium (Ra, 88) nearly ruin Marie Curie's reputation? And why is gallium (Ga, 31) the go-to element for laboratory pranksters?*
The Periodic Table is a crowning scientific achievement, but it's also a treasure trove of adventure, betrayal, and obsession. These fascinating tales follow every element on the table as they play out their parts in human history, and in the lives of the (frequently) mad scientists who discovered them. THE DISAPPEARING SPOON masterfully fuses science with the classic lore of invention, investigation, and discovery–from the Big Bang through the end of time. *Though solid at room temperature, gallium is a moldable metal that melts at 84 degrees Fahrenheit. A classic science prank is to mold gallium spoons, serve them with tea, and watch guests recoil as their utensils disappear.
Related Posts