Top Ten Tuesday is a meme hosted by The Broke and the Bookish this weeks topic is for the debut novels for 2015 that we are excited. As there are a lot more than ten 2015 debuts that I am looking forward to this was a hard list to write but I think I've managed to find ten that I am happy to highlight here and if you want to see all the books that I am lusting for then be sure to check out my goodreads wishlist. To see some other YA debut novels for 2015 check out this goodreads list. Links will take you to goodreads and the description is the publisher description as listed on goodreads.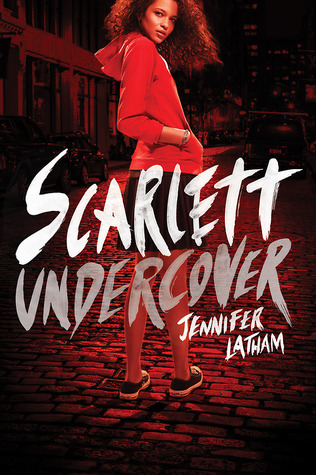 1. Scarlett Undercover by Jennifer Latham (Little Brown, May 2015) – Meet Scarlett, a smart, sarcastic, kick-butt, Muslim American heroine, ready to take on crime in her hometown of Las Almas. When a new case finds the private eye caught up in a centuries-old battle of evil genies and ancient curses, Scarlett discovers that her own family secrets may have more to do with the situation than she thinks — and that cracking the case could lead to solving her father's murder.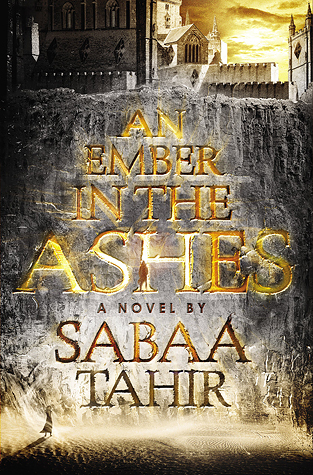 2. An Ember in the Ashes by Sabaa Tahir (Razorbill, April 2015) – LAIA is a Scholar living under the iron-fisted rule of the Martial Empire. When her brother is arrested for treason, Laia goes undercover as a slave at the empire's greatest military academy in exchange for assistance from rebel Scholars who claim that they will help to save her brother from execution.
ELIAS is the academy's finest soldier—and secretly, its most unwilling. Elias is considering deserting the military, but before he can, he's ordered to participate in a ruthless contest to choose the next Martial emperor.
When Laia and Elias's paths cross at the academy, they find that their destinies are more intertwined than either could have imagined and that their choices will change the future of the empire itself.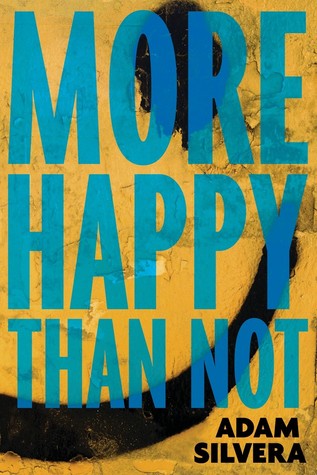 3. More Happy Than Not by Adam Silvera (Soho Teen, June 2015) – Happiness shouldn't be this hard…
The Leteo Institute's revolutionary memory-relief procedure seems too good to be true to Aaron Soto — miracle cure-alls don't tend to pop up in the Bronx projects. But Aaron can't forget how he's grown up poor or how his friends aren't always there for him. Like after his father committed suicide in their one bedroom apartment. Aaron has the support of his patient girlfriend, if not necessarily his distant brother and overworked mother, but it's not enough.
Then Thomas shows up. He has a sweet movie-watching setup on his roof, and he doesn't mind Aaron's obsession with a popular fantasy series. There are nicknames, inside jokes. Most importantly, Thomas doesn't mind talking about Aaron's past. But Aaron's newfound happiness isn't welcome on his block. Since he's can't stay away from Thomas or suddenly stop being gay, Aaron must turn to Leteo to straighten himself out, even if it means forgetting who he is.
4. A Wicked Thing by Rhiannon Thomas (Harper Teen, Feb 2015) – One hundred years after falling asleep, Princess Aurora wakes up to the kiss of a handsome prince and a broken kingdom that has been dreaming of her return. All the books say that she should be living happily ever after. But as Aurora understands all too well, the truth is nothing like the fairy tale.
Her family is long dead. Her "true love" is a kind stranger. And her whole life has been planned out by political foes while she slept.
As Aurora struggles to make sense of her new world, she begins to fear that the curse has left its mark on her, a fiery and dangerous thing that might be as wicked as the witch who once ensnared her. With her wedding day drawing near, Aurora must make the ultimate decision on how to save her kingdom: marry the prince or run.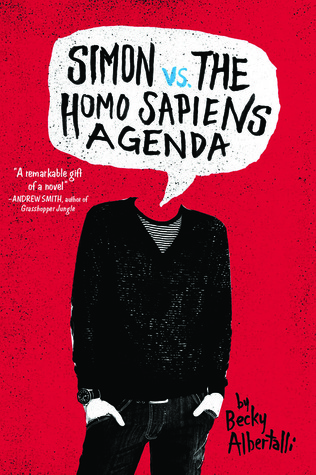 5. Simon vs the Hom Sapiens Agenda by Becy Albertalli (Balzer + Bray, April 2015) – Sixteen-year-old and not-so-openly gay Simon Spier prefers to save his drama for the school musical. But when an email falls into the wrong hands, his secret is at risk of being thrust into the spotlight. Now Simon is actually being blackmailed: if he doesn't play wingman for class clown Martin, his sexual identity will become everyone's business. Worse, the privacy of Blue, the pen name of the boy he's been emailing, will be compromised.
With some messy dynamics emerging in his once tight-knit group of friends, and his email correspondence with Blue growing more flirtatious every day, Simon's junior year has suddenly gotten all kinds of complicated. Now, change-averse Simon has to find a way to step out of his comfort zone before he's pushed out—without alienating his friends, compromising himself, or fumbling a shot at happiness with the most confusing, adorable guy he's never met.
6. The Night We Said Yes by Lauren Gibaldi (Harper Teen, June 2015) – Before Matt, Ella had a plan. Get over a no-good ex-boyfriend. Graduate from high school without any more distractions. Move away from Orlando, Florida, where she's lived her entire life.
But Matt—the cute, shy, bespectacled bass player who just moved to town—was never part of that plan.
And neither was attending a party that was crashed by the cops just minutes after they arrived. Or spending an entire night saying "yes" to every crazy, fun thing they could think of.
Then Matt abruptly left town, and he broke not only Ella's heart but those of their best friends, too. So when he shows up a year later with a plan of his own—to relive the night that brought them together—Ella isn't sure whether Matt's worth a second chance. Or if re-creating the past can help them create a different future.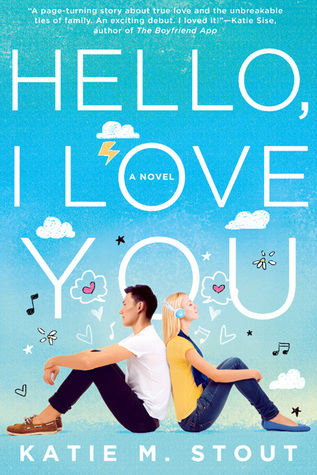 7. Hello, I Love You by Kaite M. Stout (St Martin's, June 2015) – A teen escapes to a boarding school abroad and falls for a Korean pop star in this fun and fresh romantic novel in the vein of Anna and the French Kiss.
Grace Wilde is running—from the multi-million dollar mansion her record producer father bought, the famous older brother who's topped the country music charts five years in a row, and the mother who blames her for her brother's breakdown. Grace escapes to the farthest place from home she can think of, a boarding school in Korea, hoping for a fresh start.
She wants nothing to do with music, but when her roommate Sophie's twin brother Jason turns out to be the newest Korean pop music superstar, Grace is thrust back into the world of fame. She can't stand Jason, whose celebrity status is only outmatched by his oversized ego, but they form a tenuous alliance for the sake of her friendship with Sophie. As the months go by and Grace adjusts to her new life in Korea, even she can't deny the sparks flying between her and the KPOP idol.
Soon, Grace realizes that her feelings for Jason threaten her promise to herself that she'll leave behind the music industry that destroyed her family. But can Grace ignore her attraction to Jason and her undeniable pull of the music she was born to write? Sweet, fun, and romantic, this young adult novel explores what it means to experience first love and discover who you really are in the process.
8. Last Year's Mistake by Gina Ciocca (Simon Pulse, June 2015) –
Before:
Kelsey and David became best friends the summer before freshman year and were inseparable ever after. Until the night a misunderstanding turned Kelsey into the school joke, and everything around her crumbled—including her friendship with David. So when Kelsey's parents decided to move away, she couldn't wait to start over and leave the past behind. Except, David wasn't ready to let her go…
After:
Now it's senior year and Kelsey has a new group of friends, genuine popularity, and a hot boyfriend. Her life is perfect. That is, until David's family moves to town and he shakes up everything. Soon old feelings bubble to the surface and threaten to destroy Kelsey's second chance at happiness. The more time she spends with David, the more she realizes she never truly let him go. And maybe she never wants to.
9. Pretending to be Erica by Michelle Paincaud (Viking, July 2015) – We Were Liars meets Heist Society in a riveting debut!
Seventeen-year-old Violet's entire life has revolved around one thing: becoming Erica Silverman, an heiress kidnapped at age five and never seen again. Violet's father, the best con man in Las Vegas, has a plan, chilling in its very specific precision. Violet shares a blood type with Erica; soon, thanks to surgery and blackmail, she has the same face, body, and DNA. She knows every detail of the Silvermans' lives, as well as the PTSD she will have to fake around them. And then, when the time is right, she "reappears"—Erica Silverman, brought home by some kind of miracle. But she is also Violet, and she has a job: Stay long enough to steal the Silverman Painting, an Old Master legendary in the Vegas crime world. Walking a razor's edge, calculating every decision, not sure sometimes who she is or what she is doing it for, Violet is an unforgettable heroine, andPretending to be Erica is a killer debut.
10. After Hours by Claire Kennedy (Simon Pulse, June 2015) – Isa, Xavi, Peter, and Finn know that a job at the high-end Waterside Cafe isn't just about waiting tables. It's about the gossip, the hook-ups, the after-hours parties and, most of all, it's about Tips.
Tips–the high-stakes game based on dares. Whoever completes the most dares wins the collected money. A sum that could change a wasted summer into a Summer to Remember.
Isa is the new girl with an embarrassing secret, and as long as she stays on top of her game, she sees no reason why anyone could ever find out.
Xavi will do anything for the money…absolutely anything.
Peter, Xavi's stepbrother, has been in love with her for years, and he thinks the game is the perfect time to confess his feelings.
Finn is in the game just for the thrill. He has enough tips coming in to keep him happy…even if those tips come with some conditions.
From seduction to stealing to threats, the dares are a complete free-for-all, and only the best can win.
The sophisticated Waterside Cafe is anything but classy behind the scenes…and things are about to get dirty.
Related Posts